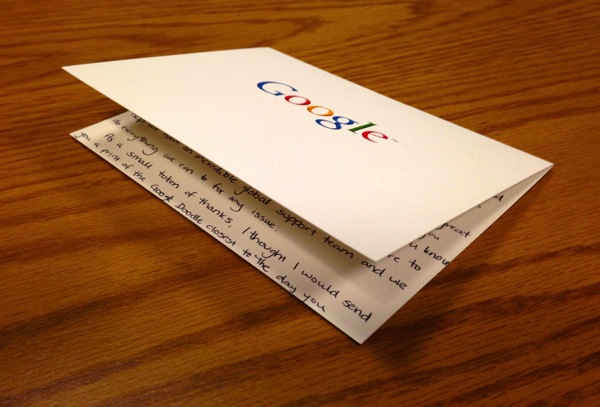 Google has just thanked me for thanking them. Cue Barney! "I love you, you love me …"
All kidding aside, this is kind of cool.
I'm a big fan of Google Apps, largely because of their killer phone-based tech support, and I have said so on a number of occasions.
One of Google's enterprise tech-support people noticed this and thanked me for my patronage … but that's not all.